Different types of ATVs
An atv or all-terrain vehicle is an off-highway vehicle that offers speed and excitement unlike any other.
There are many uses for these multi-purpose vehicles - from off-roading across open fields to using them for work-related tasks, ATVs make it easy to perform a variety of functions in different places.
Due to the huge popularity of atv, there are different types of atv on the market, and we will classify ATV as follows
1,Sports ATV
Perfect for thrill seekers and adrenaline junkies, the sport ATV is made for an amazing adventure. With perfect speed and smooth turns, these speed machines are a dream come true for every adventurer.
Yamaha, Suzuki, and Kawasaki are some of the leading manufacturers of high-speed sports ATVs with engine capacities ranging from 200cc to 400cc. Also, if you're an experienced driver, this type of ATV allows you to experience the full thrill of a combination of speed and adrenaline.
2,Utility ATV
Utility quads or ATVs were designed for more practical and labor-related work. These types of ATVs are commonly used for heavy work purposes, such as open ploughing and cargo-related work.
With limited suspension levels and powerful engines, these ATVs can run on any strong terrain, including steel rocks and hilly areas. Some of the best practical ATVs are made by Yamaha and Polaris Ranger with engines ranging from 250 to 700cc. Linhai focuses on this kind of ATV,LINHAI PROMAX series, M series are a great choice.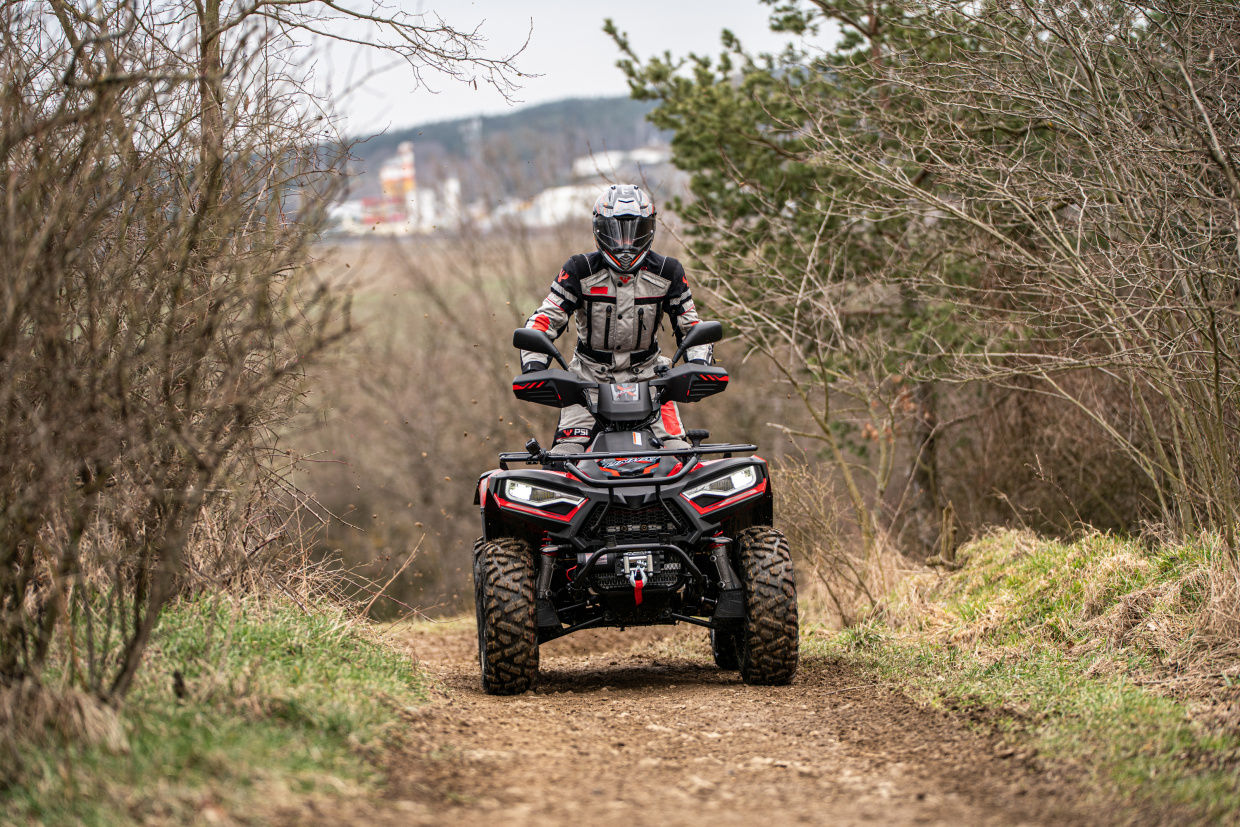 3,Side by side ATV
Side by side quads are different types of ATV when compared with other models. The word "side by side" is due to the fact that the vehicle has two front seats placed side by side. Some models also have the option of two rear seats.
Unlike the two types mentioned above, these ATVs have a steering wheel instead of the usual handlebars. This means that the vehicle provides passengers with a car-like experience. These ATVs are better suited for extreme off-road terrain and can be used in snow, dunes, and deserts. T-BOSS products will make you have a perfect experience.
4,Youth ATVs
Designed for kids and teens, these ATVs are great for young kids looking to to go off roading. The package's safety features, which ATV is designed in a way, ensure rider protection at all times.
With engines ranging from 50cc to 150cc, these ATVs are a fun idea to consider for teenagers who want to hang out with their friends,when you ride linhai youth ATVs, with safety in mind.
---
Post time: Nov-06-2022